Elevate your guitar skills.
Make beautiful guitar videos.
Learn guitar more effectively and look amazing while doing it.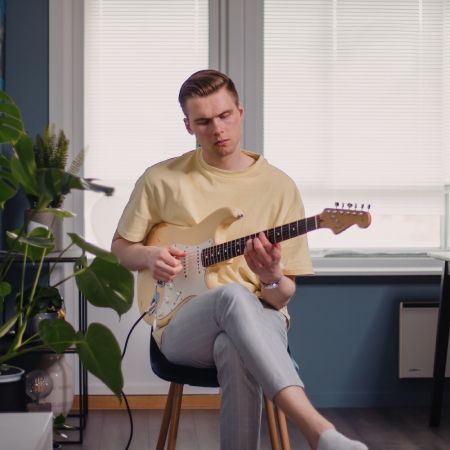 Practice less. Achieve more.
Play With a Plan is a subscription service where you get access to a variety of guitar courses, guitar songs and guitar licks. This will help you become a better guitarist in less time than ever before. You will also learn how to create beautiful guitar videos so you can share your playing with the world.
So how do you actually get better?
Sometimes it feels like you're playing a lot, but not really getting any better. We've all been there. This is usually the result of not practicing the right things. If someone told you exactly what you should practice, and you do the work, you will get better. It's that simple. That's what Play With a Plan is here for. Knowing the best things to practice to get better is a skill by itself, so I want to take the guesswork out for you.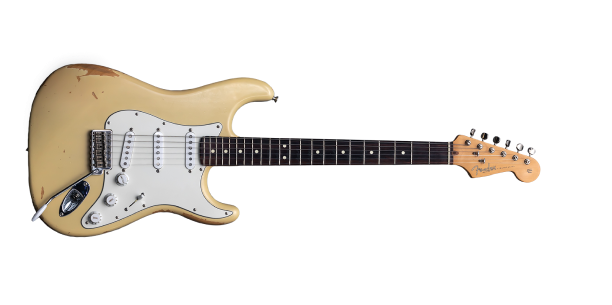 Sign up today
Cancel anytime. Price will go up for new members as more courses are added.
$29.99 /month
$12.99
/month
Lifetime early bird discount

Join now for guaranteed access (applications required later)

Access to all courses (including upcoming courses)

Access to all bonuses (including upcoming bonuses)

New courses added every month

30-day money back guarantee

Get answers to all your guitar questions (community forum)

Take the guesswork out of your guitar practice

Take the guesswork out of how to create amazing guitar videos
Frequently asked questions
I don't know what to practice. Will Play With a Plan help with that?
I'll let you know exactly what you should practice. You can also request courses if you want to, if there is something specific you want to learn.
If you follow the program in any of the courses, you'll see results. I have spent more than a decade figuring these things out so you don't have to. If you don't get any better you'll get your money back. The only risk is literally not practicing the right things and not getting better. You might end up buying some courses or lessons here and there instead and end up paying more than you should.
Should I buy 1-to-1 lessons instead?
They might be useful, but typically cost $50+ per lesson (for good teachers) and you'll probably need quite a few to see significant results. For less than half the price of 1-to-1 lessons you'll get access to straight-to-the-point courses that tell you exactly what you should practice and show you the tricks most players never find out.
I'm not sure if I'm talented enough. What should I do?
Here's a little secret: Research suggests that we learn the best when we feel challenged, not when we feel things are easy. If you practice the right things, put in the work and actually challenge yourself, it's almost impossible to not become better. If you feel stuck, the community forum is there to help you out.
Can you really make 10 hours of practice into 20 minutes?
20 minutes of amazing practice might even outperform 10 hours of poor practice. You've probably seen decent guitarists with 10+ years of experience. Still, people with a fraction of the playing time can be 10x times better. Why? The first guitarist is not practicing efficiently. One of the main problems is that they don't know exactly what they should practice, so they often end up noodling and not improving. This is like going to the gym and lifting the same weights for 10 years.
What's included in the Play With a Plan-membership?
You'll get access to all courses, guitar songs, licks and other bonuses on the site. And lots of love. You can cancel anytime.
If you don't see any improvements within 30 days, send me a
message
and I'll refund you. Play With a Plan is 100% risk-free. The only risk is literally that you keep practicing the same things and don't see a lot of progress.
What if I hate doing boring scales and exercises?
I have plenty of useful scales and exercises, but I won't give you hundreds and hundreds of them. I'll usually give you some concepts and show how you can implement them straight away.
How long are the courses? What are they like?
Most courses aim to make you better at something specific, for instance the "Master the Pentatonic Scale" course. Some courses can be completed in a single day and some will take several weeks. It depends on the topic. The courses are a combination of video, text, images, tabs and lots of love. There are also tasty songs to learn, licks to add to your own playing and bonuses.

Who will get the most out of Play With a Plan?
Electric guitar players who want to elevate their guitar playing and create amazing guitar videos.
What if I'm only interested in playing guitar or only creating videos?
Then you can focus on just one of them, that's completely fine. Keep in mind that Play With a Plan is made for guitarists, so all content is tailored for guitarists.
Why do you teach guitar AND how to create better guitar videos?
Several reasons. This is a great way to share your playing with the world and look amazing while doing it. Most people interested in guitar also have other interests, so I think it makes sense to include other topics that compliment guitar playing. Video creation is also an extremely valuable skill to develop.
Who is Play With a Plan not for?
It's not suitable for complete beginners at this point. The courses are made with electric guitar in mind, but a lot is obviously transferable to acoustic guitar. It's also not suitable for people who likes slow progress ;)
Do you have to be a serious guitarist?
If you're playing guitar just for fun and look for some inspiration and new ideas, that's also completely fine. There are different types of courses and songs that fit both the hobby guitarist and those who are taking this quitar thing more seriously.
Empty space, drag to resize
Created with